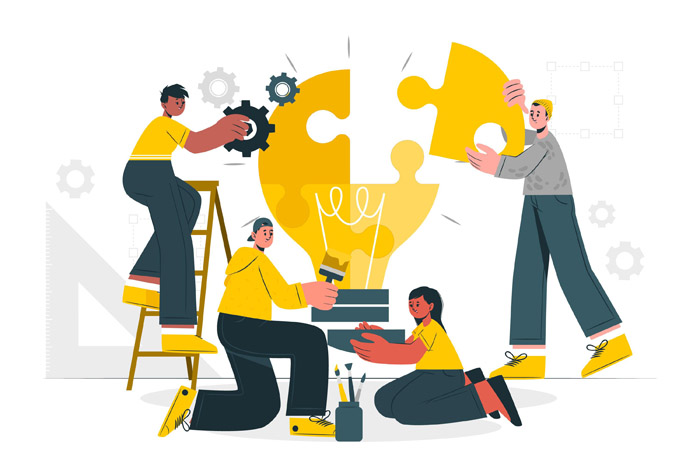 IDEAtion is more of a Make 2 Break kind of life cycle with problems identified and solutions fixed at every pass and such iterations are continued until the final goal is achieved for the IDEA is fully ready for the launch and bootstrap into the startup.  
NoCode is the sweet spot for the enthusiasts, Startup founders to play around and have little fun in building innovative and engaging applications to prove the IDEAs are worth an investment.
With NoCode the Startups get the ability to test the best odds against the most pressing factor burndown costs and enable them to work seamlessly to make the dream come true.
This is an exclusive consultation session for the Startup founders, Enthusiasts to connect with their IDEA and application of NoCode.
We design our NoCode Programs with AMPLE (App making in profitline engagement) methodology to facilitate the Startups with complete understanding of the costs for the IDEATION cycles.
We help startup founders, enthusiasts and help them build the custom programs specific to their IDEA and the necessary advice to use the best NoCode platform which suits them to build their IDEATION needs.
We have a suite of 100+ Appskeletons designed for various functional needs and most often these templates can be used to rollout the MVP or the live Apps within 10 days. 
Startups can maximize their returns by investing into Appskeletons which eventually minimize the risks and quick turn around time to market within a fixed budgeted cost.
We work with Appsheet, PowerApps, KISAI,  Bettyblocks platforms to help on the early stage adoption of NoCode.